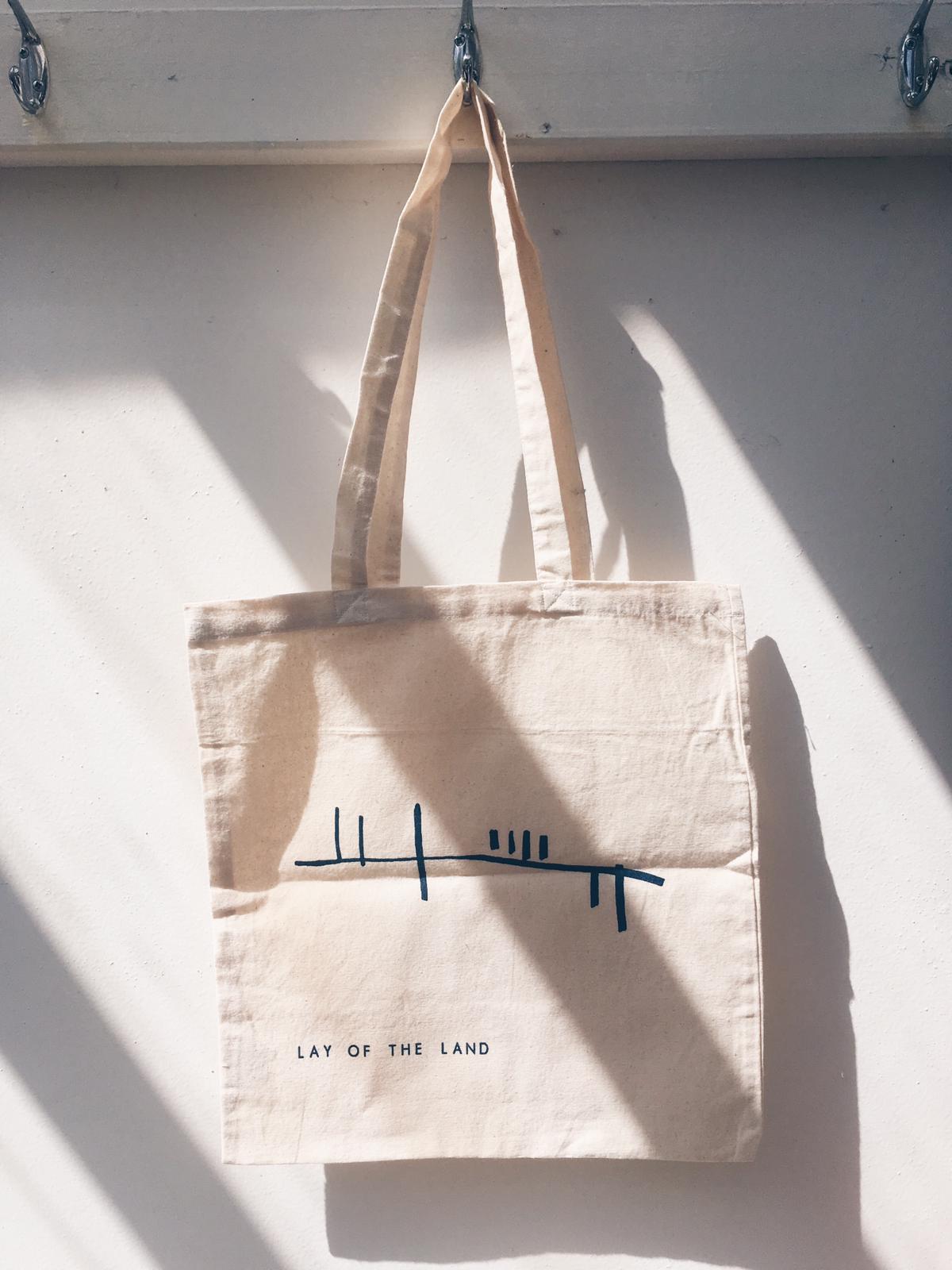 100% Cotton Tote Bag.
Lay of the Land 100% Cotton Tote Bag. Perfect for a jaunt around the landscape! You can pack in some brushes, paints, notebooks and a couple of foraged plants for good measure!
100% of proceeds go directly to supporting Lay of the Land projects and artists.
Tote bag made from salvaged waste cuttings from organic cotton clothing, shredded and blended with recycled plastic bottles.
Price includes €5 postage within Ireland