LAY OF THE LAND
SITE RESPONSIVE RESIDENCIES, EXHIBITIONS & PROJECTS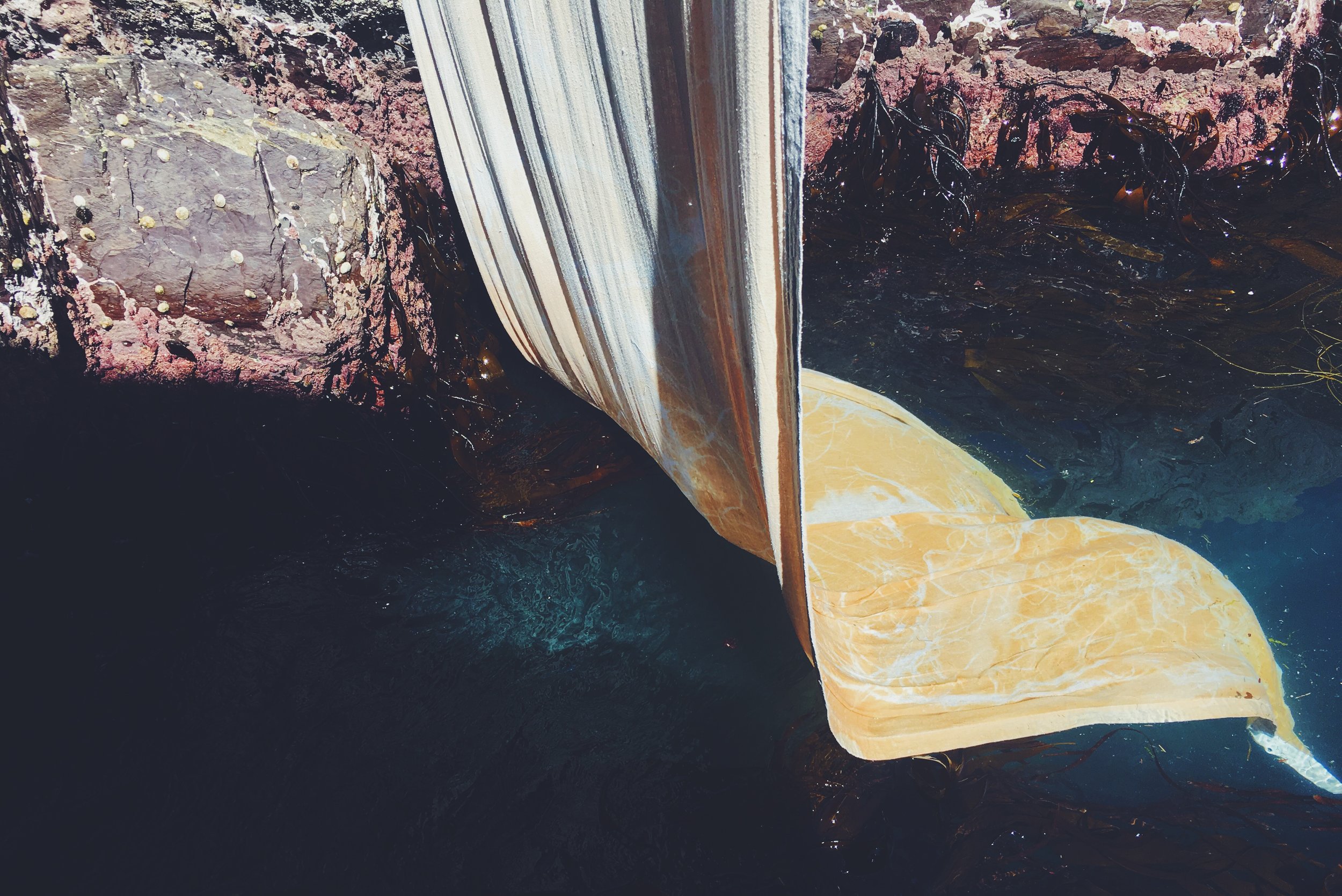 We produce powerful, imaginative and considered projects that encourage artists and their practice to engage with the landscape.
Our projects include immersive short and long-term residencies and outdoor exhibitions in an ever growing number of rural locations throughout Ireland.
We support emerging artists whose practices focus on the landscape, and where themes of environment, community, heritage and collaboration are intrinsic to, and reflected in their work.
LOTL was founded and continues to be creatively produced by Kari Cahill and Hazel Mc Cague.
ARTISTICALLY OUR AIM IS TO DRIVE ARTISTS AND THE EXPERIENCE OF ART OUTWARDS INTO THE WILD LANDSCAPE OF THIS ISLAND.
We believe that exploring the interconnection of art, nature and people can be transformative. Our projects create greater accessibility to the arts in rural communities while allowing the visual arts to stand alone as a valuable and necessary cultural activity and experience.
2019 has been a whirlwind of creative projects! We have worked with an incredible team of artists and crew (from as far as Mexico and Australia, and as local as down the road) to produce an engaging and immersive collection of artworks in wild and beautiful locations around Ireland.
For our final project of 2019 we have created an entirely new site-responsive art project called Calafort which will take place in Árainn Mhór, Donegal. This will round up our 2019 programme so we hope to see you on the island!

CALAFORT
Árainn Mhór Island is the backdrop to our final project of 2019.
Sparked by the "community within communities" of the Island and the unifying force of shared heritage, Lay of the Land will create a exhibition-lab which will travel around the island over the weekend 13-15 September.
The lab will create an opportunity for islanders and audience alike to engage with visual art within the context of how their own landscape has shaped their culture.
More details to be announced soon.
We are always looking to collaborate and work with artists, crew and volunteers. If you like the sound of what we do, love the outdoors and the opportunity to have loads of craic follow the links below to find out how to get involved in our upcoming projects.
VOLUNTEER CREW
If you would like to get involved as a volunteer please follow the link to see more details.
We still have the wind in our ears from TOMBOLO 19 which was our most ambitious project to date. This year marked the beginning of a new series of short-term, site-responsive residencies 'RES 1-3'. The first took place in Kerry in March at Lauragh. The second and third at An Port, Donegal in July. These shorter residencies mark a move away from production to create the space for artists to explore and develop the direction of their work through engagement with the landscape.
TOMBOLO 16, 17 & 19, and SILVA have all taken the form of a two week residency followed by a public outdoor exhibition. The project artists work in a scale and manner dictated by the magnitude of their surroundings, creating large scale art works in response to their time immersed in the landscape. LOTL created a series of workshops and activities to run alongside the exhibitions which creates greater opportunities for public engagement with the project, artworks, and the landscape.
Explore each project, the artworks ,the artists and crew who participated in each site-responsive adventure.
TOMBOLO 19 & The Workshop Series
Site-responsive residency and exhibition at Brow Head, Mizen Peninsula, West Cork accompanied by a series of engaging workshops and activities.
6 artists. 3 weeks. 15 works of art.
RES 1 - Kerry
Short-term immersive residency on the shores of Glanmore Lake, Lauragh, Co. Kerry.
3 artists. 1 week.
RES 2 & 3 - An Port
Two, short-term, off-grid, immersive residencies on the wild donegal cost at An Port.
7 artists. 2 weeks.
SILVA 2018
Site-responsive residency and exhibition at Knockomagh Wood Nature Reserve, Lough Hyne, West Cork.
4 artists. 3 weeks. 18 works of art.
TOMBOLO 2017
Site-responsive residency and exhibition on Brow Head, Mizen Peninsula, West Cork.
8 artists. 3 weeks. 17 works of art.
TOMBOLO 2016
Site-responsive residency and exhibition on Brow Head, Mizen Peninsula, West Cork.
6 artists. 3 weeks. 13 works of art.
To date our projects have been part-funded by the Arts Council of Ireland, Cork County Council, a Fundit campaign, donations through our website and donations over the Tombolo and Silva exhibition weekends. We are eternally grateful to the many people who have generously given their time, energy and resources to our projects. The project of connecting landscape and art could never happen without their continued support.
A special thanks to the Art Council of Ireland for granting us the Arts Grant Award 2018. This funding enables us to develop new projects, support artists and present unique and innovative outdoor exhibitions.
Producing and exhibiting art in the wild presents many logistical as well as elemental challenges. We continue to rely on the generosity of supporters of the arts to part-fund our projects. If you are able to donate please follow the link below.
TOTAL TRANSPARENCY
One of our core principles is transparency in terms of where resources come from and where they go. We have created these graphs to illustrate income and expenditure for each project.
SILVA 2018 - Funding Raised
TOMBOLO 17 - Funding Raised
TOMBOLO 2016 - Funding Raised
SILVA 2018 FUNDING ALLOCATION
TOMBOLO 17 Funding Allocation
Tombolo 16 Funding Allocation
DONATE
If you like what we do and want to support our projects please follow the link below.